This NBA off-season has been so interesting lately will all these trades, some are laughable.
So today, Wednesday 28th June 2017, we saw that the LA Clippers traded Chris Paul to the Houston Rockets. With acquiring Chris Paul the Rockets send  Sam Dekker, Patrick Beverley, Lou Williams, DeAndre Liggins, Darrun Hilliard, Montrezl Harrell, Kyle Wiltjer, $661,000 and a 2018 draft first round pick to the LA Clippers.
This trade had me shock, especially when they announced that Beverley and Williams were traded. To me Patrick Beverley is one of the best defensive players I have ever seen, he knows how to hustle the ball great. This surely is a loss for the Houston Rockets. Recently, averaging 9.5 pts, 5.9 rebounds and 4.2 assists per game for this past season, Beverley received was placed in the NBA defensive first team this year. Lou Williams one of the best sixth man, in my opinion, and three point shooter in the league, who came in from the LA Lakers in this past season. These two players had a big impact with the Houston Rockets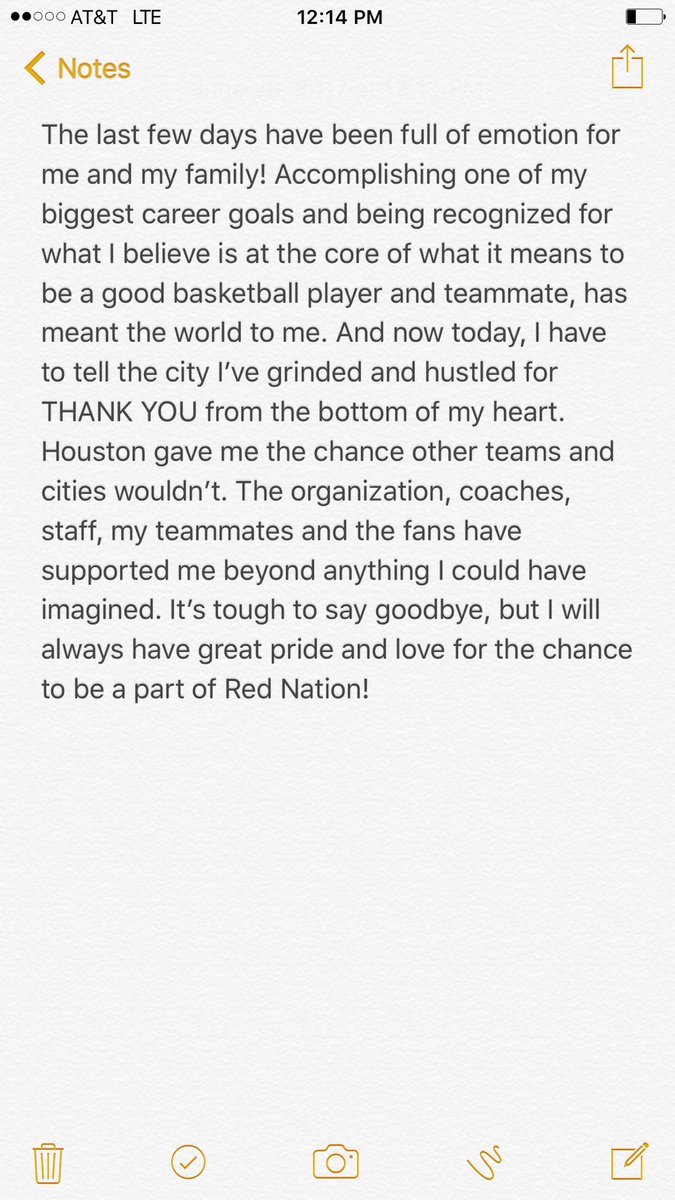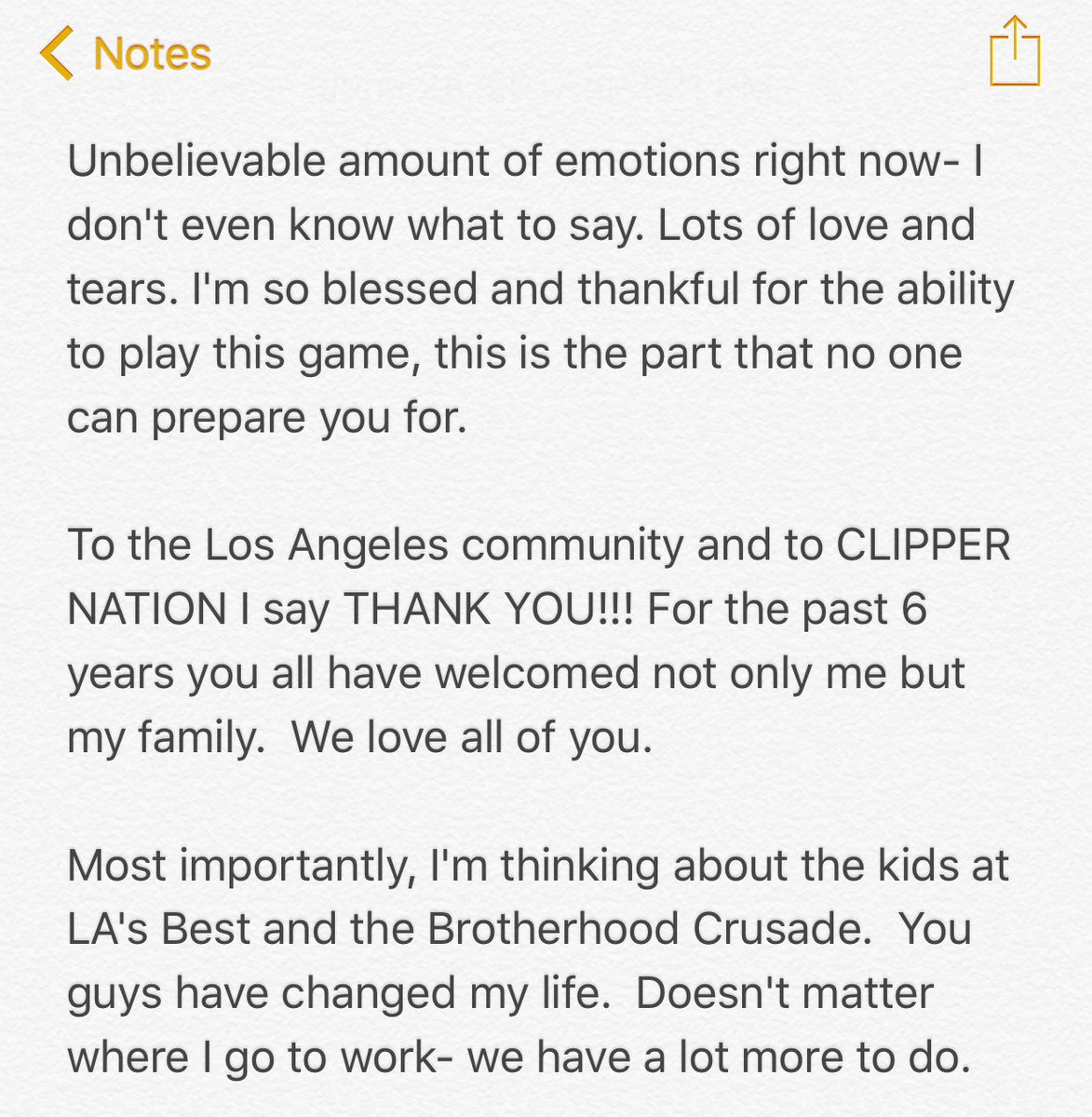 All the best to the players heading to their new franchises, hope they perform their best.With free agency starting on Saturday I'm looking forward to a lot more surprises.