The Day The Cricketing World Stood Still…..
It all began on the third day (March 24th 2018) of the third test at Capetown, South Africa where Australia was battling against South Africa, series tied at one a piece. During the lunch break of this third day a horrible decision was made by some of the leaders of the Australian cricket team. After returning from that lunch break, that dreaded plan was executed. In an attempt to change the condition of the ball, Cameron Bancroft was handed the ball, where he produced a yellow object from his pocket. With this yellow object, he tried to make it seem like he was shining/ cleaning the ball, however it was very obvious to the eye that he was tampering with the ball. Once the on field umpired had intervened, Bancroft produced a black glasses holder/cleaner, it was evident that he was lying at that point, as the cameras caught him placing the yellow object in his pants. Once that dreaded third day was over, captain Smith and Bancroft admitted at a press conference that they were attempting to change the condition of the ball,  "reverse swing." Moving on to the fourth day the Australians crumble in the middle losing their 10 wickets in just one session, South Africa going up 2 -1, I guess cheaters never win. 
After watching multiple video clips at different angles, made me cringe to bad, it was so disappointing seeing this played out, I really had great respect for the Australian cricket team until now. You will want to believe that persons will notice that we are living in an age where cameras pick up every little detail. Why can't they just play the game fair? This was a total embarrassing moment for the cricketing world, for their country and families.
The Sacking Process
Once all evidence was gathered the sentencing began:
ICC (International Cricket Council) 
Steve Smith got 4 demerit points which lead to a one test ban, fined 100% of this match fee for the third test.
Cameron Bancroft got 3 demerit points and fined 75% of his match fee for the third test.
David Warner wasn't penalized by the ICC
ACA (Australian Cricket Association)
Steve Smith was banned from playing cricket for one year, removed as captain, will not be considered to captain the Australian cricket team for 2 years
David Warner was banned form playing cricket for one year, removed as vice-captain and will not be considered in the further for any leadership roles.
Cameron Bancroft was banned from playing cricket for nine months and will not be considered for captaincy for at least two years.
BCCI (Board of Control For Cricket India)
Both Steve Smith and David Warner were banned from playing in this year's IPL (Indian Primer League).
Both Warner (Sunrisers Hyderabad) and Smith (Rajasthan Royals) were to lead their teams. Warner stepped down as captain from the Sunrisers before he was banned by Cricket Australia. England batsman will replace David Warner and Ajinkya Rahane will now captain the Rajasthan Royals. 
In addition, both Warner and Bancroft had their personal sponsorship with Magellan terminated. Honestly, going to miss David Warner in this year's edition of the IPL, he is one off my favourite players in the cricketing world.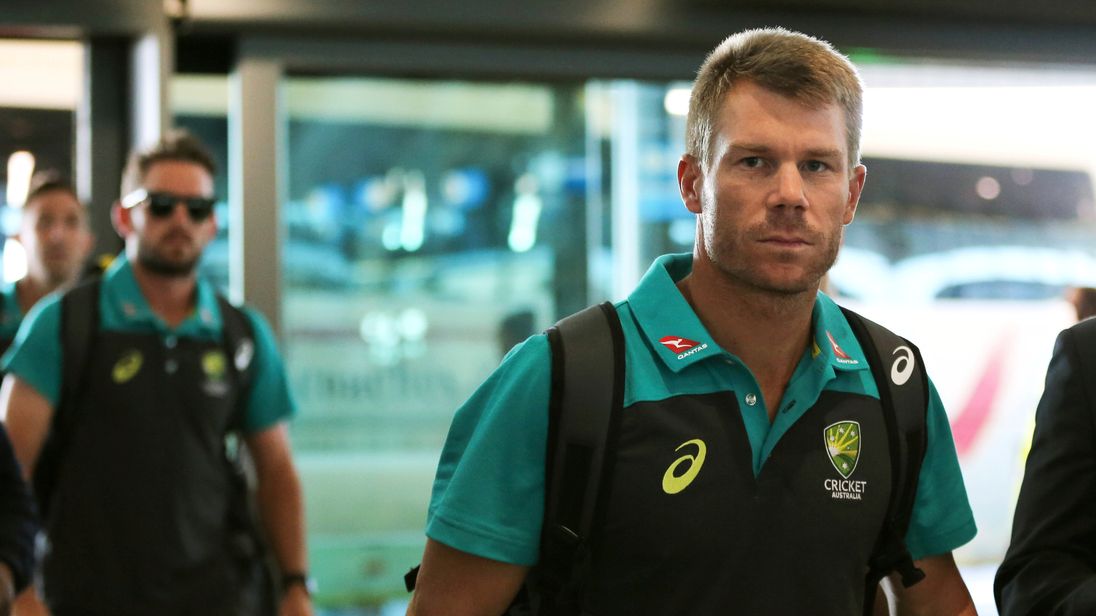 It's rather disturbing to me that only three players were penalized for this action, in my opinion there were definitely more persons involved. What about coach Lehmann, who looked rather uncomfortable when the cameras were on him and the 12th man. The players that were penalized stated that they discussed their plan during the luncheon interval. Is it that they were in a separate room from the rest of the team to discuss their devious intentions? In my opinion, the three that have been penalized are not the only ones involved, but the ones that were caught. My thoughts are that the coach for one and some others players were definitely involved. Is it a coincidence that the coach decided that he will resign from coaching the Australian cricket team once the final test has been completed?
Now that the penalties have been set, I do hope that these three players will learn from this horrific experience. Not to sure how they are going to deal with this for the next nine to twelve months, after all this is their job the, their income for themselves and their families. I do hope that they get some help to deal with this experience, because this could mess with one's mentality. This should be a learning lesson for the rest of the cricketing world, let's keep in the spirit of the game and let's play the game fair. 
Thank you for reading. 💖
© Shinavy Blogs
Let's connect: Instagram: 📸 shinavyblogs | Twitter: 🔎 shinavy_14 | Pinterest: 🎯 shinavy_14