Epic, that the word I will use to describe the first game of this year's NBA Finals. The first half, the leads and ties just kept going back and forth, Stephen Curry made a long three buzzer beater that tied the scores 56-56 at the end of the first half. Coming out after the break, Warriors took the lead early in the third quarter making a 10-3 run, outscoring the Cavaliers 28-22 in the third. Moving on to the fourth quarter, probably the best quarter of the night. That final minute, LeBron gets a two point lead for the Cavaliers scores 104-102. With just 36.4 to play, Kevin Durant had possession of the ball, powered his way through the lane crashing into LeBron who was outside the restricted area.  Initially, there was an offensive call on Durant, however the referees took it upon themselves to pause the game to review the call. Eventually, the call was reversed and changed to blocking foul since it was determined that LeBron wasn't in a legal guarding position. Durant was entitled to two free throws, not missing any scored now leveled once again 104-104. 
Despite LeBron James having a great game, playing 47.32 minutes, scoring 51-pts with 8 rebounds and 8 assists, it just wasn't enough as a crucial mistake was made by JR.Smith. So, did JR. Smith cost the Cleveland Cavaliers their first game of the NBA Finals?, he probably did. With 4.7 remaining, JR Smith collects the offensive rebound, after George Hill missed his free second throw which leveled the scores, not to sure what Smith was thinking when he didn't to dribble the ball away. Did he not see that the game was tied up? Did he thought that the Cavaliers was in the lead? In my opinion, he had two options, either pass the ball to LeBron or attempt a shot yourself.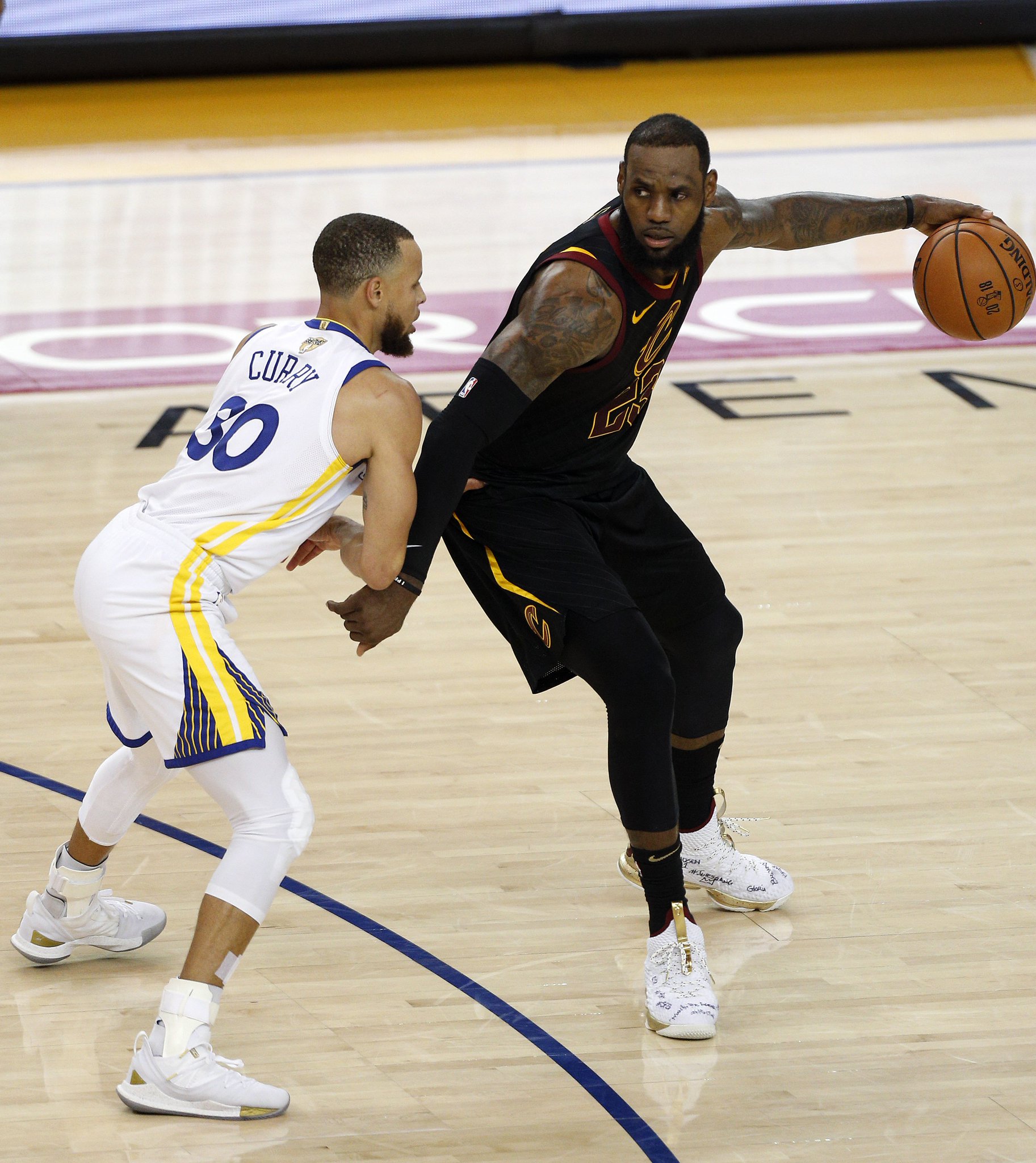 With this horrible mistake, the game went into overtime, the Warriors wasted no time outscoring the Cavaliers 17-7, clinching the first game 124-114. 
Thank you for reading. 💖
© Shinavy Blogs
Let's connect: Instagram: 📸 shinavyblogs | Twitter: 🔎 shinavy_14 | Pinterest: 🎯 shinavy_14